First review, thought I'd bring up an eyecandy ;)

I'd call this BB cream an eyecandy because of the adorable pink, girly packaging. I have to admit it's one of the reasons I picked this over the infamous MISSHA. I purchased the Lioele Beyond Solution BB Cream from a South Korean seller on eBay. Buying cosmetics on eBay is quite risky as there are countless counterfeits that we need to watch out for, but we'll save the lecture for later blogs. But as far as I know, I have yet to see complaints on fake Lioele BB creams, so I can safely assume for now that they have not gotten to it yet!

So I purchased the Lioele BB Cream for approximately $14 USD with free shipping. IMO, I find the price to be acceptable because it is a 50ml package. I purchased this a few months back and can no longer find the outer package. So the picture features the tube itself in all its naked glory!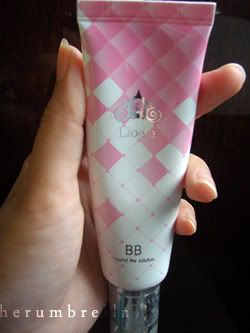 50ml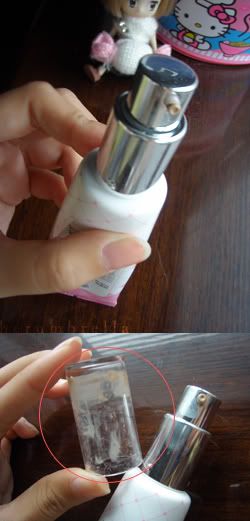 Packaging

pros:
- Super cute!
- comes in a hygienic pump
- Not too big and not too small

Cons:
- Pump doesn't allow user control of how much you want to squeeze out
- The cap is rather form-fitting to the nozzle, as you can see the cream tends to linger on the inside of the cap. Very messy :(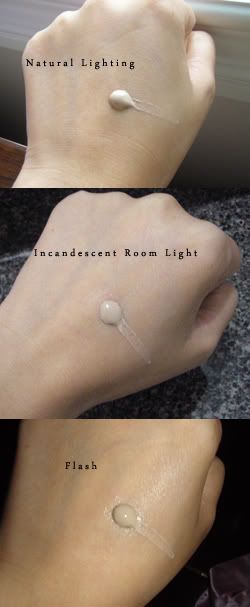 Photos are taken under labeled lighting conditions. My hands are slightly darker because of the accidental summer tans. IMO, Lioele has a neutral mix of both pink and yellow undertones and doesn't exactly lean to either side. It is not as fair as some other BB creams I've tried, but once you spread it out, it does become lighter.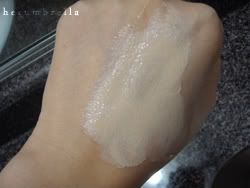 Spreading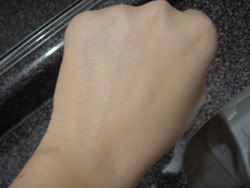 Blended

The consistency of this BB cream is not too thick. It is slightly thicker than the consistency of lotions. It is also quite easy to blend.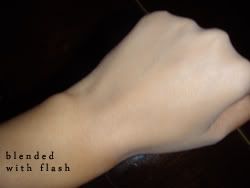 As you can see, there is a very faint gray cast present with flash. But it is more of a "brightening" cast rather than a ghostly one like many other BB creams.

This BB cream gives a semi-matte finish. While I usually prefer dewy finishes, if you are one of those people who dislike being shiny with those micro-glitters, this is a good cream. Speaking of shiny, I find that the oil control of this BB cream is mediocre. I have oily t-zone which starts to reveal itself after 1-2 hours of application. It tends to make my t-zone oilier than it is.

Coverage-wise, I would say it is medium to heavy. It works to cover any blemishes, redness, and scars, so I can skip the concealer. What I dislike is the heavy, caked on effect it gives, which defeats the entire purpose of BB creams (for me anyway :p). That's why I like to mix in a dab of moisturizer to relieve the heavy feeling.

Summary:

Pros:
- Affordable price
- Pump package for hygiene
- Very good coverage
- Not too thick in consistency, creamy
- Easy to spread and blend
- Brightens and gives a healthy look

Cons:
- Pump nozzle makes a mess on the cap
- Can't really control how much you squeeze out
- Very cakey, heavy look
- The scent is slightly over-powering, and lingers for quite a while
- Oil control is mediocre
- Tends to oxidize and darken by the end of the day
- Others can notice that you have make-up on, because it is quite unnatural

So in summary, I don't think I will be buying this again. Mainly because of its unnatural and cakey finish, but also because I want to try others. If you are looking for a flawless looking finish from a distance or in photos, this may be the cream for you. But if you are looking for the natural, no-make up look, you may have to move on :(

Hopefully this helped you!